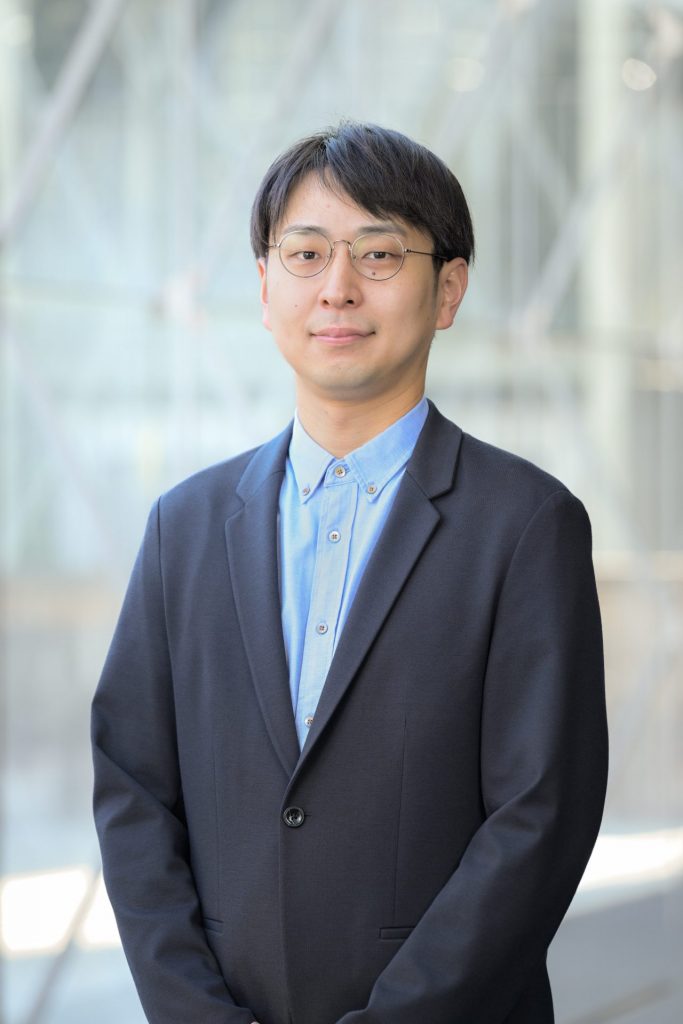 IIJIMA Hirotaka
Nagoya University
Institute for Advanced Research / Graduate School of Medicine
YLC Designated Assistant Professor
Research Areas:Life Science Informatics
Research fields
Rehabilitation medicine
Geriatric medicine
Mechanobiology
Orthopaedics
Systems biology
Research Interests
Musculoskeletal system
Exercise
Aging
Extracellular matrix
Epigenetics
Professional Memberships
Japanese Physical Therapy Association
The Japanese Society of Cartilage Metabolism
Osteoarthritis Research Society International
Main research topics
   Aging is the irreversibly progressive decline of physiological function, which eventually leads to age-related diseases, such as osteoporosis and osteoarthritis. These age-related disease causes a loss of independence and heavy economic burden. I have been working on aging research in Japan and United States with an ultimate goal of extending human healthy life by the development of effective and innovative healthcare technologies for age-related diseases, especially osteoarthritis.
   Accumulated evidence has shown that matrix stiffening is a quintessential feature of aged tissue including articular cartilage. Although it is recognized that matrix-derived forces influence chondrocytes health, the epigenetic mechanisms underlying age-related matrix alterations on the maintenance of the cellular health and function over time have remained elusive. Using integrated approach of bioinformatics with series of genetic and pharmacologic manipulations, I discovered that age-related alterations in matrix biophysical properties initiate pathogenic mechanotransductive cascades that induce α-Klotho promoter hypermethylation in chondrocytes and compromise articular cartilage integrity (Fig; Iijima H, OARSI 2020 Young Investigator Award; Iijima H, Nature Communications, Major revision). In the light of these data, we applied for a US patent (Methods and materials for treating osteoarthritis; US Patent App 2021).
   With this in mind, I recently proposed new interdisciplinary research field, "Rejuvenative Rehabilitation", with the goal of the development of innovative anti-aging therapeutics which maximize physical function using the principal of rehabilitation medicine. As a first step to achieve this new field, our proof-of-concept trial demonstrated that rehabilitative exercise serves anti-aging effects and restores a youthful phenotype of chondrocytes. I believe that the establishment of the "Rejuvenative Rehabilitation" accelerates our challenging to human aging.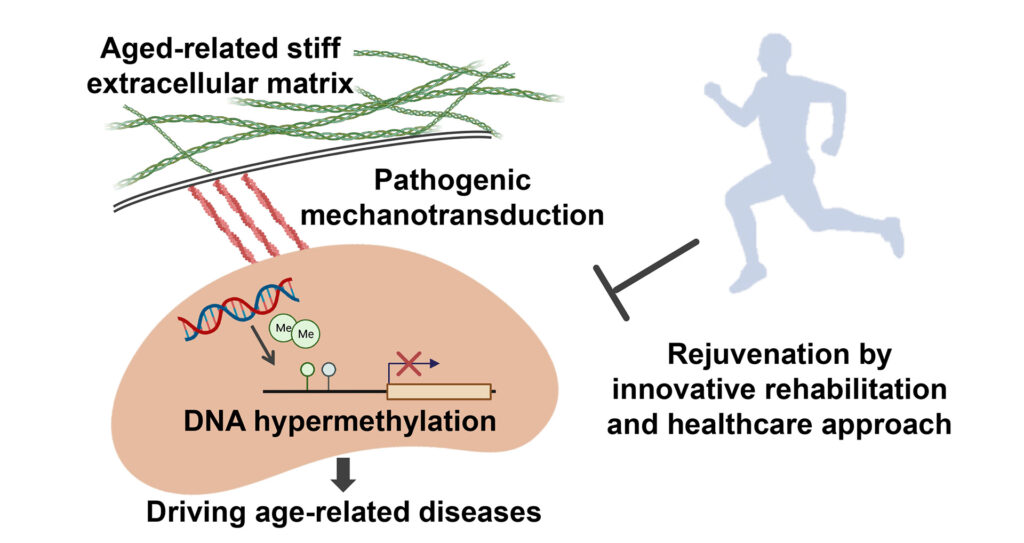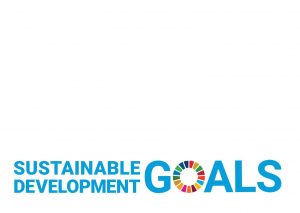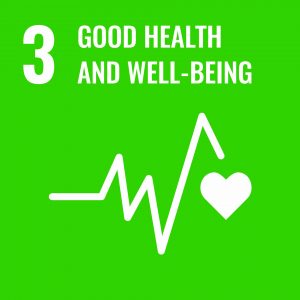 Representative papers
Iijima H, et al. Age-related increase in matrix stiffness downregulates α-Klotho in chondrocytes and induces cartilage degeneration. bioRxiv 2021 (Nature Communications, major revision).
Iijima H, et al. Meta-analysis integrated with multi-omics data analysis to elucidate pathogenic mechanisms of age-related knee osteoarthritis in mice. J Gerontol A Biol Sci Med Sci 2022;glab386.
Global issues to be solved through this project
Investigation of epigenetic regulatory mechanism driving age-related diseases
Aging is a progressive degenerative process that results in an increased risk of chronic diseases. Inadequate understanding of cellular and molecular mechanism driving the age-related diseases impedes the development of therapeutics to expand healthy lifespan. This study will explore genome-wide epigenetic regulation of cellular aging by age-related matrix stiffening. To achieve this, we will implement an integrated approach of tissue engineering, genomics, and systems biology to elucidate molecular landscape of age-related diseases. More specifically, first, we will use in vitro models engineered to mimic the biophysical properties of young and aged articular cartilage, and we will evaluate the effect of matrix stiffness on genome-wide epigenetic reprogramming. We will then use mathematical model to explore methylation regulatory mechanism. Successful completement of this study provides insight into aging biological process and development of effective and innovative anti-aging therapeutics.