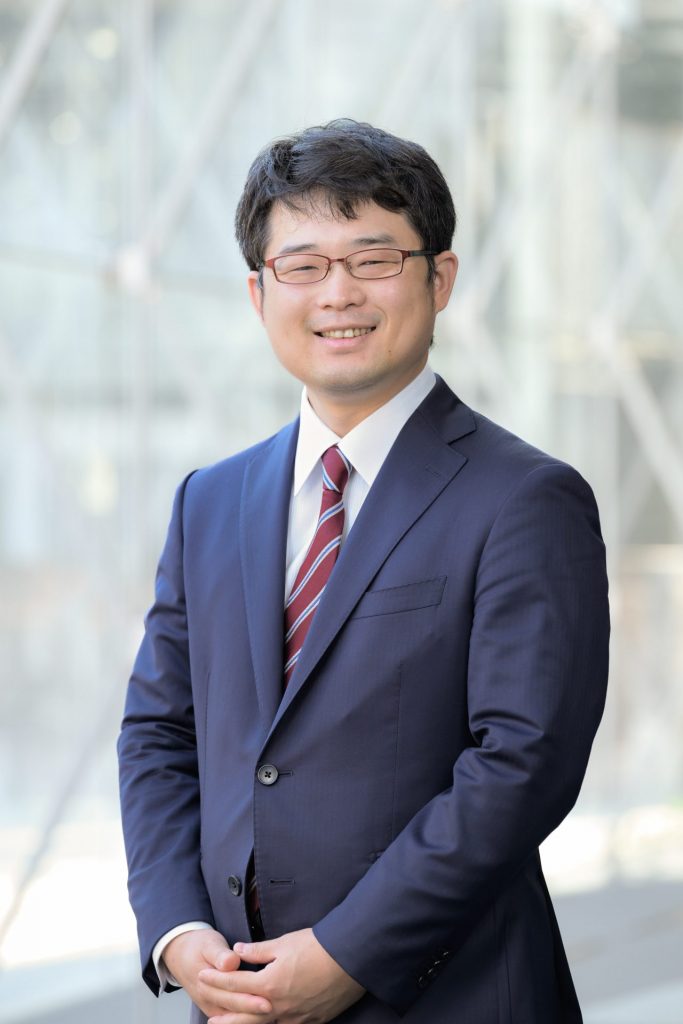 HEISHIMA Kazuki
Gifu University
Institute for Advanced Study / The United Graduate School Of Drug Discovery and Medical Information
G-YLC Designated Assistant Professor
Research Areas:Life Science
Natural Science
Research fields
Cancer Biology
Experimental Pathology
Molecular Biology
Research Interests
Petasin
Mitochondrial Biology
Cancer Metabolism
Inhibition of metastasis
Professional Memberships
Japanese Cancer Association
The Japanese Society of Veterinary Science
Japanese Society of Toxicologic Pathology
Main research topics
My research interest is inhibition of mitochondrial respiratory complex I for developing novel cancer therapy. Particularly, I am currently studying a small molecule compound, petasin, using multiple techniques of cancer biology, experimental pathology, and molecular biology. Petasin is a novel type of highly-potent mitochondrial respiratory complex I inhibitor derived from Petasites japonicus (Fuki), an indigenous plant of Japan. We discovered that petasin has prominently higher inhibitory potency against conventional inhibitors, such as metformin and phenformin, and targets cancer-addicted metabolism, including nucleotide synthesis, aspartate metabolism, pentose phosphate pathway, and glycosylation in the hexosamine pathway, in a cancer-specific manner. Petasin inhibited proliferation and induced cell death in broad types of cancer cells, including breast, cervical, lung, colorectal, pancreatic, gastric, bladder, prostate, brain cancers, melanoma, sarcoma, and leukemia, although it did not affect viabilities in multiple normal diploid cell lines. Petasin also inhibited focal adhesion and suppressed cell motility in vitro in a cancer-specific manner. In vivo experiments using multiple xenograft/syngeneic animal models revealed that petasin significantly inhibited proliferation of primary tumor and lung/lymph node metastasis. Despite these prominent anti-tumor/metastatic effects, petasin induced no apparent side effects in the animals as far as we investigated by using the complete blood counts, blood biochemistry, and gross/histopathology. To clarify further characteristics of petasin as a cancer therapeutic agent, I am currently working on determining the more detailed anti-tumor/metastatic mechanism of petasin as well as synthesis and evaluation of petasin derivative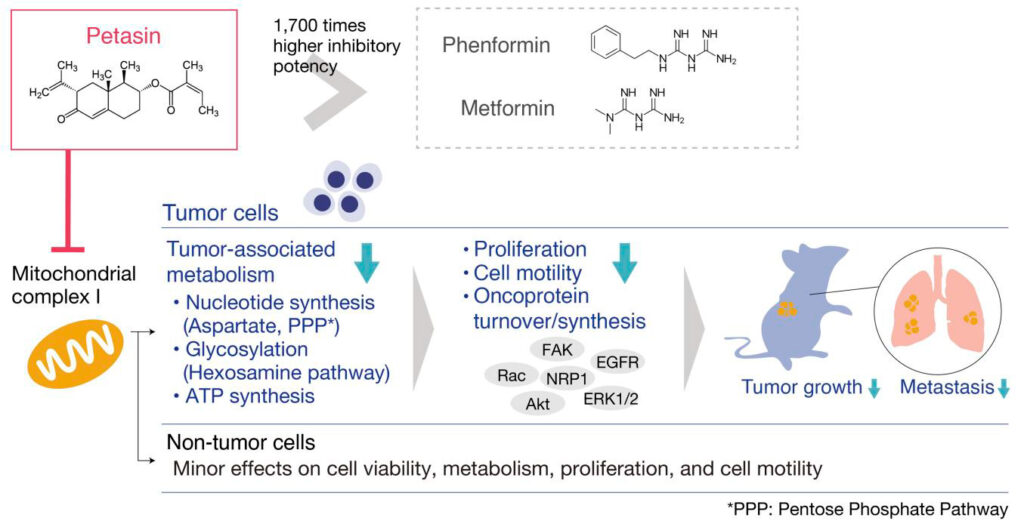 Kazuki Heishima, "Petasin potently inhibits mitochondrial complex I-based metabolism that supports tumor growth and metastasis," JCI(2021), 131(17)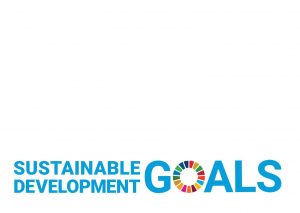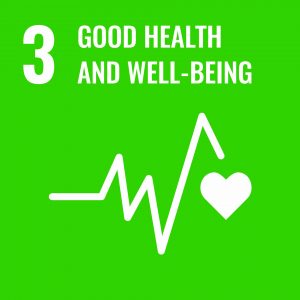 Representative papers
Kazuki Heishima, Nobuhiko Sugito, Tomoyoshi Soga, Masashi Nishikawa, Yuko Ito, Ryo Honda, Yuki Kuranaga, Hiroki Sakai, Ryo Ito, Takayuki Nakagawa, Hiroshi Ueda, and Yukihiro Akao, "Petasin potently inhibits mitochondrial complex I-based metabolism that supports tumor growth and metastasis," The Journal of clinical investigation (2021), 131(17), e139933
Global issues to be solved through this project
 Novel cancer therapeutic strategy targeting mitochondrial metabolism
The importance of cancer treatment is increasing worldwide due to the remarkable increase in the aging population and the following higher number of cancer patients. Significant issues in cancer therapy include:
Lacking effective therapy to prevent metastasis and recurrence, which are the leading causes of cancer death

Deterioration in "quality of life" due to severe side effects from cancer treatment

The increasing cost of cancer treatment
Our research group has identified petasin, a unique seed compound for an anti-tumor/metastatic drug with low side effects. Further analysis of the mechanism of action and practical application could solve the global problems regarding cancer treatment. This project aims to develop a new anti-tumor/metastasis inhibitor with low side effects using petasin and identify its detailed mechanisms through interdisciplinary joint research.