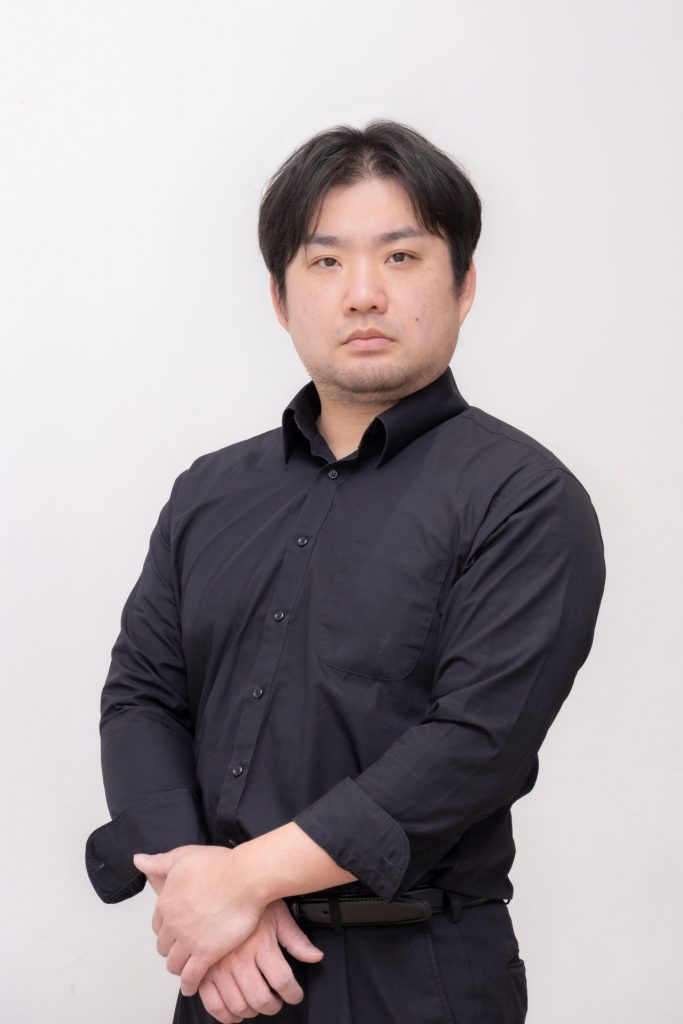 KUWAHARA Daisuke[Affiliation June 2004-March 2005]
Chubu University
College of Engineering
Associate Professor
Research Areas:Manufacturing Technology (Mechanical Engineering, Electrical and Electronic Engineering, Chemical Engineering)
Frontier Technology (Aerospace Engineering, Marine and Maritime Engineering)
Natural Science
Research fields
Plasma Engineering
Electric Propulsion
Microwave Engineering
Research Interests
Electric Propulsion
Radiofrequency Plasma
Microwave measurement
Professional Memberships
The Japan Society of Plasma Science and Nuclear Fusion Research
The Japan Society of Aeronautical and Space Sciences
Main research topics
Themes of my research are the development of radio-frequency plasma thrusters, which are electric propulsion systems for space vehicle that use radio-frequency plasma, and the development of plasma measurement (diagnostics) that can be used with a wide range of plasma parameters, including electric propulsion plasma and nuclear fusion plasma. The RF plasma thruster is expected to have a long life and high thrust, and is expected to solve the problem of wear and tear of electrodes in contact with plasma, which is a problem in electric propulsion hall thrusters and ion engines currently in practical use, by using RF plasma that can generate plasma without electrodes. We are conducting research focusing on the fuel supply method for practical use. For plasma measurement, we are developing reflectometer, interferometer, scattering, and radiation measurements using electromagnetic waves in the microwave to millimeter wave range. These microwave measurements have been developed for ultra-high temperature fusion plasmas because they enable non-contact measurement with the plasma, but a disadvantage is that the systems are expensive. To solve this problem and to construct an inexpensive system that can be used not only in large-scale fusion experimental devices but also in university laboratory-scale electric propulsion plasmas, we have developed an inexpensive, compact, frequency-multiplying superheterodyne transmitter and receiver that can be installed inside a vacuum vessel. The features of this system include easy construction of one- or two-dimensional antenna arrays suitable for spatial distribution measurement of plasma, and single or multi-channel antennas can be selected according to the scale of the plasma system. In addition, we have experience in manufacturing an extremely wide range of antennas, from 8 to 100 GHz, as we have conducted joint research on many plasma devices. We would like to explore spin-offs of these microwave measurement technologies for applications other than plasma.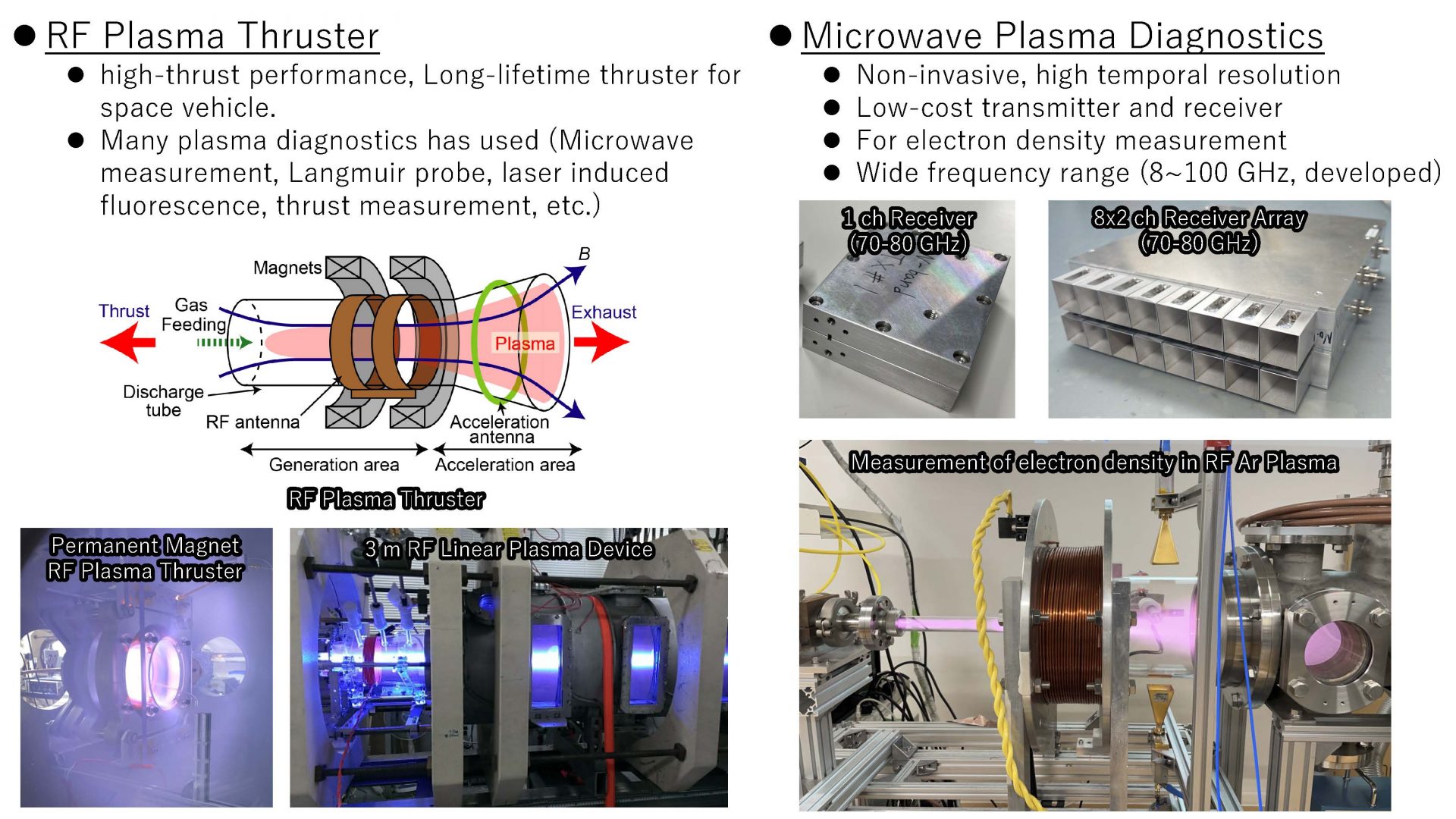 Representative papers
Kuwahara, S. Shinohara, K. Yano, "Thrust Characteristics of High-Density Helicon Plasma using Argon and Xenon Gas", J. Propul. Power 33 (2017) 420-424.
 Naoya Kuwabara, Masatoshi Chono, Naoji Yamamoto and Daisuke Kuwahara, "Electron Density Measurement Inside a Hall Thruster Using Microwave Interferometry", Journal of Propulsion and Power 37 (2021) 491. 2021/03/04.